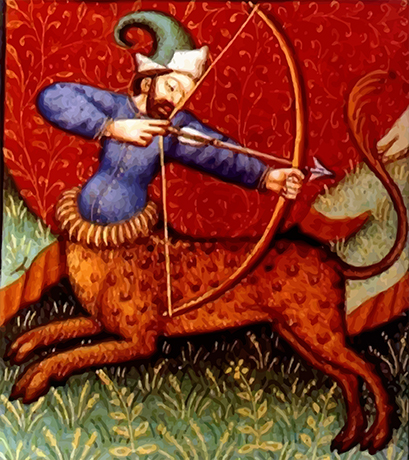 Sign And Symbols
Zodiac Symbol           –    Archer
Duration                     –    November 22 – December 21 (2018)
Constellation             –    Sagittarius
Zodiac Element        –    Fire
Zodiac Quality          –    Mutable
Sign Ruler                  –    Jupiter
Detriment                  –    Mercury
Exaltation                  –    Neptune, South Node
Fall                              –    Ceres, North Node
Welcome to bustling, beautiful 2018, Gemini! You'll have the chance to connect with more people and engage in more new situations as never before.
It's also a year for you to start many new projects and begin exploring new avenues in life. On the day before the sun enters Gemini, Venus enters charming, popular Cancer. Mars has just entered big-thinking, clear-headed Aquarius, and Uranus has just entered methodical, materialistic Taurus. Expect 2018 to bring you improvements and some changes of direction in your social life and career. You could step into a new world.
All three Mercury retrogrades this year occur in fire signs. Life should barely slow down at all. Promote yourself a bit less in the spring, and refine your presentation. Take fewer risks in the summer, and have more fun. In late autumn, ponder some recent big lessons and apply them more wisely.
Just after Venus turns direct in November, your planet Mercury conjoins generous Jupiter. Your love life need not slow down or lose focus. What a sizzling year!
Stronger, Smarter, Better, Hotter… your 2018 Horoscope will guide you where you've never been!
Sagittarius (
) (Greek: Τοξότης Toxotes, Latin: Sagittarius) is the ninth astrological sign, which is associated with the constellation Sagittarius and spans 240–270th degrees of the zodiac. Under the tropical zodiac, the sun transits this sign between approximately November 23 and December 21. The symbol of the archer is based on the centaur Chiron, who mentored Achilles, a Greek hero of the Trojan War, in archery Sagittarius, half human and half horse, is the centaur of mythology, the learned healer whose higher intelligence forms a bridge between Earth and Heaven. Also known as the Archer, Sagittarius is represented by the symbol of a bow and arrow.